Dental Services Client - Strategic Consulting

The Mission:
This live-client assignment was done in collaboration with Frontier Communications, a cultural consulting firm in Richmond, for a client in the dental services space (name withheld because of a NDA).

This client is one of the largest DSOs (Dental Support Organizations) in the nation, managing administrative, financial, and operations for thousands of dental offices nationwide, but they continually struggle with office retention. So Frontier asked us to "get smart" on current and future dentists, identify what that client is good and bad at, and offer some key takeaways and recommendations to get them on the right track.


The Obstacles to Overcome:
Complexity The world of dental services is one of long P&L sheets, complex graph visualizations, and industry white-papers filled with healthcare and business jargon
Scarcity Data on dentists, especially private-practice dentists, is both rare and hard to find
Presentability And even if we can put something useful together, how do we communicate it without putting people to sleep?
Here's What We Came Up With:

The Set Up:

Nothing beats an easy-to-understand analogy, and we decided to draw from our collective experience in the service industry to paint Dental Service Organizations as the Back-of-House and suppliers at a restaurant; a semi-invisible network and support system of varied services that work to get food to your plate.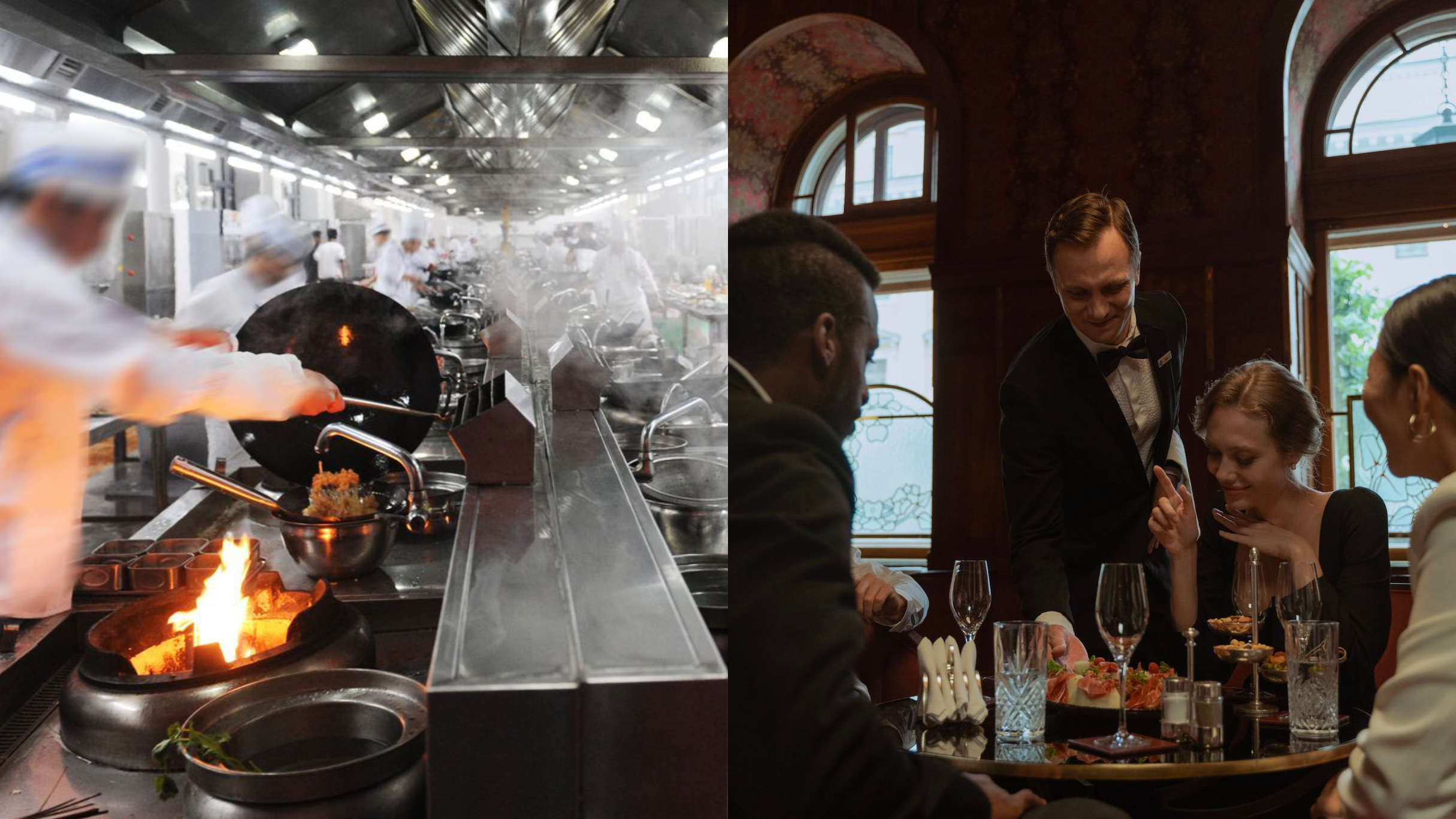 Drip-fed Data:



Before we could get into deeper findings, Frontier needed to get up to speed on how DSOs work and what their goals are, but we couldn't just throw incontextual reams of data at them and expect to get anywhere. So we did two important things: only presented what absolutely mattered, and broke up that presentation into bite-sized pieces.






Differentiating the Competition:



In the dental support industry, the vast majority of DSOs look and feel exactly the same, so for our competitive analysis we made sure to highlight their differences and give them each a "character" designation so that their individual brands might stick better in the minds of our audience.


Short and Sweet Takeaways:



After we had presented a few more slides that went over our primary research, social listening, and pain points findings, we struck a simple, no-BS tone for our takeaways that cut through the clutter of the data and let our audience know exactly what we had found and what it meant.

It may have been harsh, but this low point in the narrative of the deck helped set us up perfectly for our strategic recommendations
Actionable Advice:



Our recommendations served as the perfect antidote to all the problems we covered in our takeaways, giving the audience a way of seeing how our client could directly minimize the weaknesses we covered, as well as take advantage of new opportunities.


My Contributions:



- Took point on the digital research, which included social listening, digital ethnography, and online data collection via tools like Statista but also white papers and industry reports.





- Built our presentation deck to be clean yet aesthetically pleasing, and made sure our takeaways and recommendations were appropriately punchy


- Presented the most data-driven slides in the deck in a casual and fun way without sacrificing any of their importance, which went a long way towards keeping our audience engaged throughout the presentation.