Poof! Patch - Social Campaign

One of my many tasks during my internship at Venables Bell & Partners was to serve as lead strategist on a live client project created specifically for the Venables intern team. That client was Poof! Patch, a small, San Francisco-based blemish patch company with a unique aesthetic that was looking to make a splash in the skincare space.

They came to us with two requests:

1. Build a brand identity
2. Launch and sell that identity on Instagram

And with $4,000, a lot of elbow grease, and the help and mentorship of an award-winning agency, that's what we did.



Phase 1: Competitive Analysis, Insight, Strategy, and Brief


Poof Patch is a new entrant in their category with barely any content and no clearly articulated position, so I did competitive research to see where they could carve out a niche for themselves as well as attempt to solidify the Poof Patch aesthetic and tone into concrete brand pillars.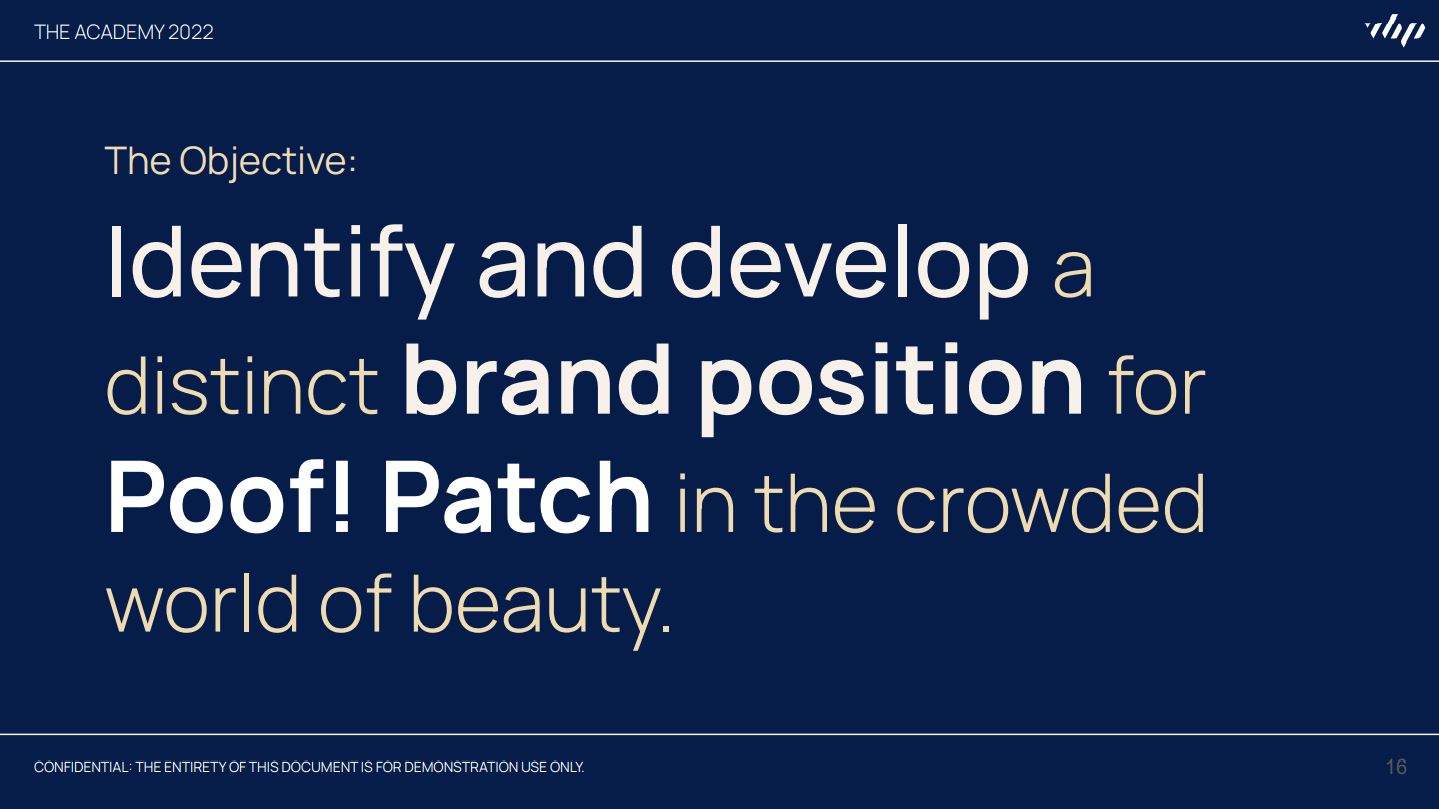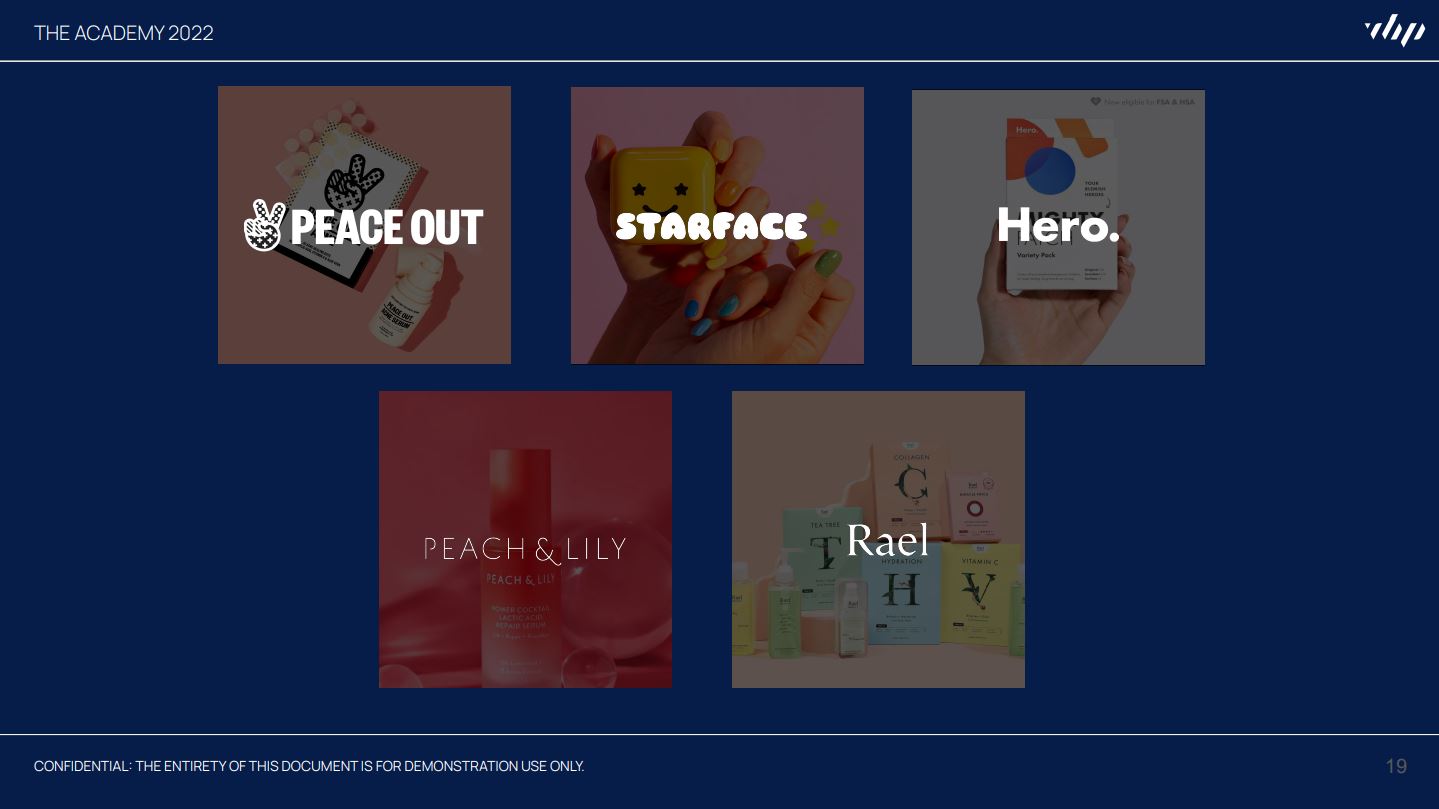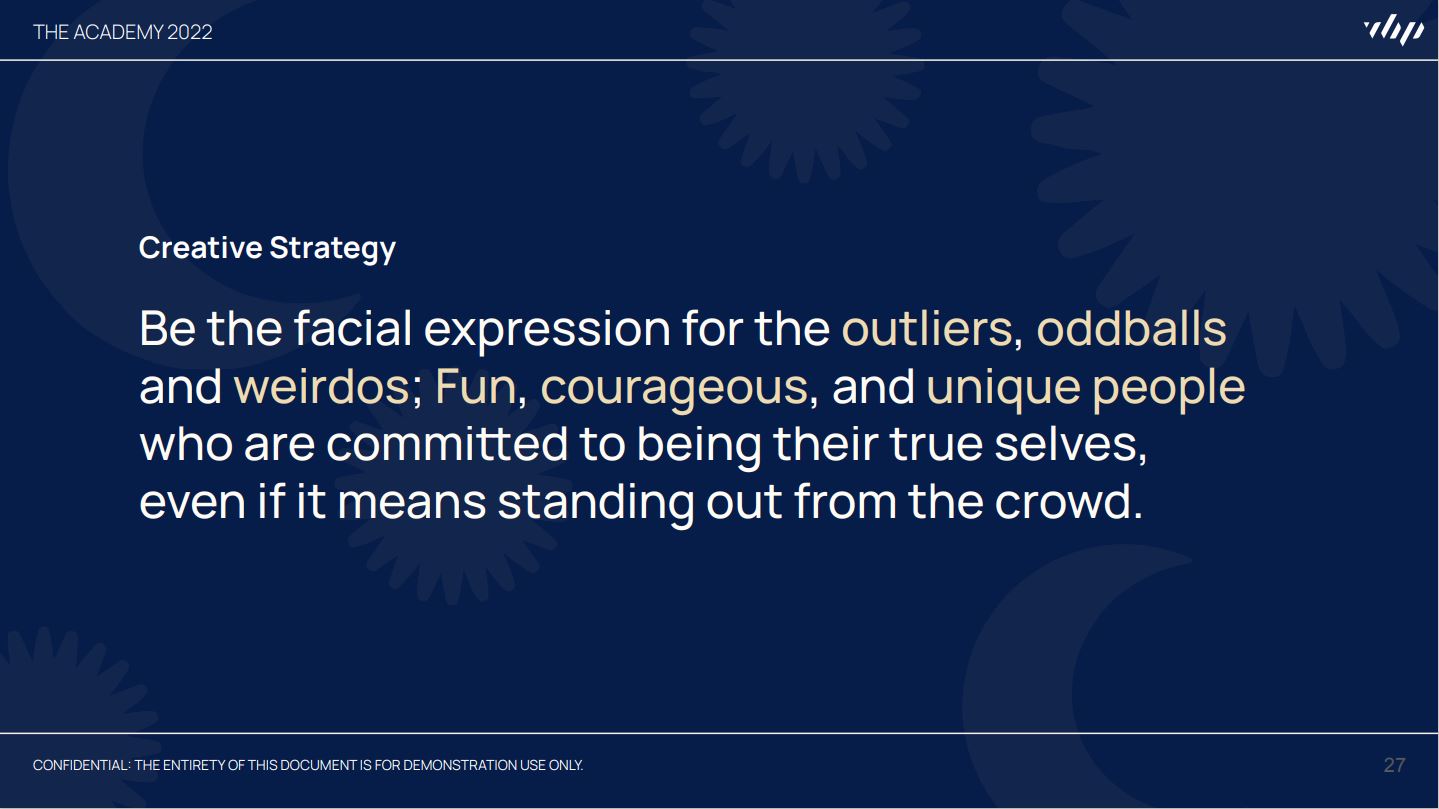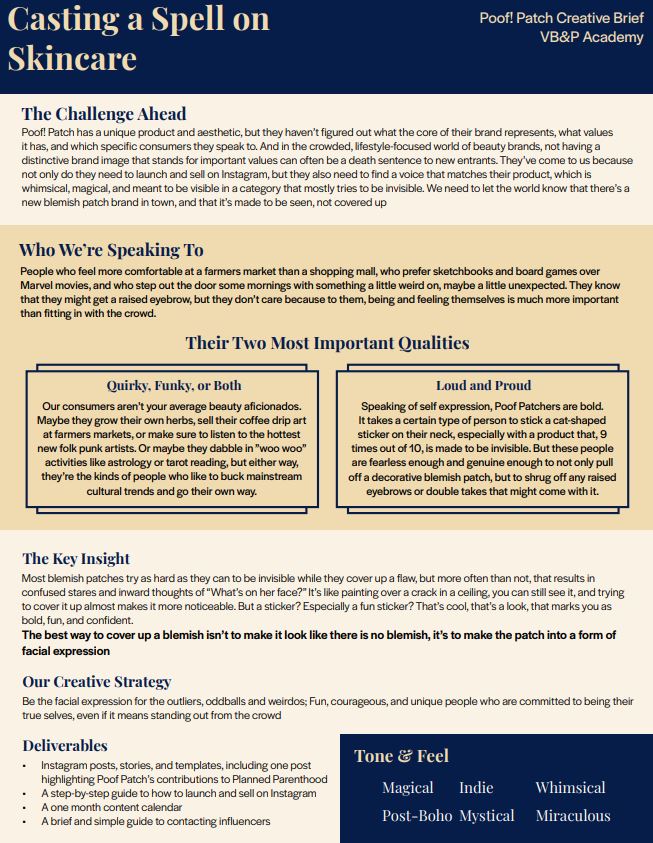 Phase Two: Help and guide creative, make it through client review, and present in an all-agency showcase (Japanese pottery metaphor = critical to success)

Round 2 client review was a mad dash of creative changes to hit our August 1st deadline, but my internship team and I got through it and ended our VB&P experience on a high note by flying out to San Francisco to meet our coworkers and present our work.





Results: Nearly double the amount of Instagram followers, increased engagement via Instagram filters and new video content, and a unique brand voice that stands out when compared to other blemish patch companies




Three Important Things That I Learned:

The real agency world is messy, chaotic and sometimes exasperating, but a strong team and a kind boss go a long way to staying happy and productive.

At Brandcenter Neverland, your professors will never stop you midway through your assignment to tell your creatives to make the font in the print ad bigger, but in the real world clients will absolutely do that, and its best to not only expect that, but be prepared to give and take ground as is necessary.

At the end of the day, everybody just wants to make good work, get along, and go home at 5 pm, and to me, that's a deeply comforting thing to know.